If you know us in any capacity you know we like to stay active. The past four years we have been fortunate enough to have had the equipment to work out in our garage. When we made the decision to move into an apartment for a bit we knew we couldn't bring our equipment with us, so with heavy hearts we sold our "gym".
On a scouting trip for a place to live we were driving down the road when I spotted a HUGE outdoor pool and slide. David quickly turned into the parking lot and we headed in for a tour. Turns out we had discovered the local
Lifetime Fitness
. Upon our official arrival in Raleigh we became members!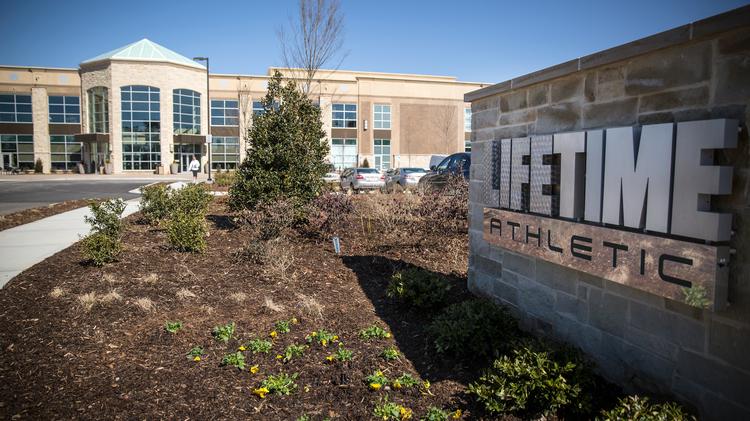 It's definitely not the same as being able to walk into your garage and do whatever kind of workout you want, but it does have a few benefits of its own. . .
The kid's watch is awesome! Lots to offer for kiddos of all ages.
The stellar outdoor pool I already mentioned, plus a great indoor pool as well.
Tons of group fitness classes including yoga (which I am totally addicted to now!).
Lots of functional fitness equipment so we are able to still do Crossfit style workouts.
ROWERS! David has always wanted one and I thought it was unnecessary, but I am a convert now!
A spa on site. I could get a pedicure and drop Amelia Grace off in the child watch. Score!
It's not as great as having a gym in your house, but it certainly will do for now;-)