Happy Friday, folks!!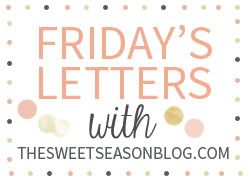 Dear Kenny Chesney,
Not too shabby of a show there kid. Not as stellar as Keith Urban, but not too bad.
Let's just pretend I'm not a sweaty hot mess. . .
Dear Mother Nature, I've decided not to battle with you any longer about this monsoon weather. You just do your thing. BUT since you're being so vicious these days, how about throwing us an easy winter? I'll let you ponder that one.
Dear school friends, I missed y'all! It was so good seeing everyone this week. I can't wait to see all the awesome things we accomplish this year!
Dear NC legislature, You want to spend more money on inmates than you do on students? Fine, but I hope you enjoy the karma train because it is going to slam right smack into you when you least expect it.
Dear Momma, Happy (belated) Birthday! I hope it was everything you could have imagined and more. We can't wait to celebrate with you in a week!
Photo courtesy of Amaris Hames.