I'm mixing it up this Friday with a new link-up, but Happy Friday nonetheless!
*one*
We are 13 weeks! Hooray! Nugget is the size of a peach and has teeth buds and itsy bitsy fingernails! Our next appointment is at the 16-week mark and I'm already dying to see him/her again!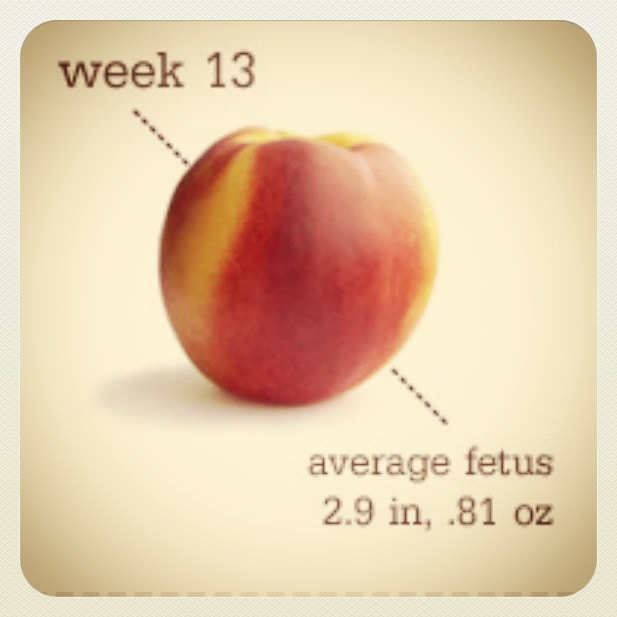 *two*
Any of y'all watching "The Following"?? Holy.canoli. I may have to stop watching it because of all the stress it gives me! You never know who is in the cult and who is actually a good guy, or what the heck is going to happen next!
*three*
My students have been really sweet this week. I don't know what is in the water, but I hope it stays there! The kids have been working hard and keep saying fun things are me being pregnant. I even have a boy who insists on carrying my lunchbox and Nalgene of water to and from lunch! Love them!
*four*
We have no big plans this weekend and I am stoked! I love not having lots of things to do and getting to sit around with me loves!
*five*
The Olympics start tonight and I'm having mixed feelings. I have always loved watching the Olympics and the round-the-clock coverage, but this time things just feel different. All the negative media surrounding the preparation coupled with the scary reports coming out of there. I'm just not sure if I want to watch. . .