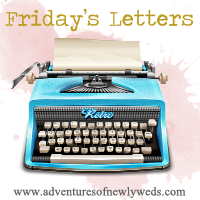 Dear Harris Teeter manager,
Thank you for sharing more couponing secrets from the other side.
Dear summer vacation,
It was nice while it lasted. I'm sorry to see you go, but know that your return will be that much sweeter following your absence. Keep up the great work when it comes to relaxing people.
Dear crockpot,
How could I have forgotten about all your magical qualities?? You have reintroduced a whole new level of quality to our week's meals. Be prepared to get kicked back into high gear when our schedules pick up in the coming weeks!
Dear robot checkers on websites,
I promise I am not a robot so please let me buy my product or add my comment. It's not my fault you scramble things up so beyond anything readable that I cannot decipher your code.
Dear years of swim practice,
I am pleased to report that the thousands of hours I spent in the pool as a kid were not a total waste. The other day that hubby and I went up to the pool to swim a few laps and it all came right on back to me. In fact I actually got a little nostalgic and
maybe
even missed the green hair and smell of chlorine constantly emanating from me. Maybe.