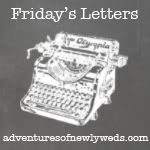 Dear Peanut, I am SO excited to find out if you are a he or a she next week! Then I will finally have an excuse to start buying you precious little things:-)
Dear conference week, You about killed me this year. I don't know if it was all the bookings or the fact that I am preggers and exhausted, but I am pooped. I will definitely be getting a good night's sleep tonight when it is all over!
Dear readers, Any avid readers out there with suggestions?? I am looking for a few good books to dive into over Thanksgiving Break and am welcome to any and all suggestions.
Dear movie theaters, Please do not sell out of Twilight tickets. I would really enjoy getting to see the final installment of the Bella-Edward-Jacob drama ASAP. Want to save a couple for the Mobleys?
Dear Duck Dynasty, Thank you for the ongoing laughs and great things that come from your show. I am officially hooked and will be catching up as much as possible over break next week. Keep up with the crazy!