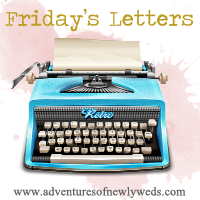 Dear students who are retesting, pretty please take this seriously and do your best. I may just cry if you don't all pass it this go around.
Dear Bubba, I was flipping through my phone and I found this picture. It made me start giggling because you told me you were taking it to show the world what a "redneck diva" I am. You have no idea what this redneck diva is capable of;-)
Dear magazines, I apologize for my ridiculous neglect of you. You keep coming to me in the mail with hopes of being read in a timely manner, but alas life has kept me from you! Come June 8th I promise to devote more time to your consumption.


Dear Daisy, Why do you make it so hard for me to leave in the mornings?? You snuggle down so sweetly next to me that the thought of leaving just breaks my heart. Only a few more weeks until I'll have plenty of time for tummy rubs and ear scratches!
Dear Bird-boy, I am so glad you are living with us this summer! I have high hopes that this time around will be a lot more fun than it was when we were kids. I mean let's be real here. Being an adult and getting to do what we want is a lot more fun than being told what to do by The Momma.